We are looking
For a dedicated Senior Back-end Engineer to join one of our tech teams. Be ready to work on the products that actually make a positive impact on peoples' lives – you don't always need to wear a white robe to save people's lives. From workout plans to various improvements in digital health – we got it all covered. You will work on high-scalable products, cloud-based infrastructure with enormously fast release cycles and participate in challenges with team members who are the best engineers in their class.
Take your career to the next level and shape the online experience of millions of customers in over 180 countries by building the best online health market products and software infrastructure.
We are all about the people. Currently, we have several positions that you might fill – fresh new products, mature products, or you can join and work with a few different projects. So whatever floats your boat, we are here to hear your needs.
Get ready to
Design, build and operate health tech services that are used by millions of customers
Work in a cross-functional team, collaborating with frontend and mobile engineers, product managers and UX designers
Work autonomously with agile processes that are adapted to the team's and project's needs
Share your knowledge with other engineers and be part of our community
Write clean code that serves as an example to others
We expect you to
Have at least 3 years of experience working with PHP, ideally with Laravel or Symfony frameworks
Have experience working with relational databases such as MySQL or PostgreSQL
Have experience writing unit and integration tests (TDD experience would be a bonus)
Have a solid understanding of OOP fundamentals and design patterns
Be a good communicator that loves sharing your experience with others
Salary
Gross salary range is 4000-7000 EUR/month.
Location
We have plenty of amazing offices you can choose from: our awesome headquarters in Vilnius, super cool offices in Kaunas, Klaipėda, Berlin, Riga and Stockholm! Woke up in the morning and decided that you don't want to go to the office? No problem! You will have an opportunity for a hybrid work model.
Want to work completely remotely? Why not, let's do it! Let's make your working experience as comfortable as possible!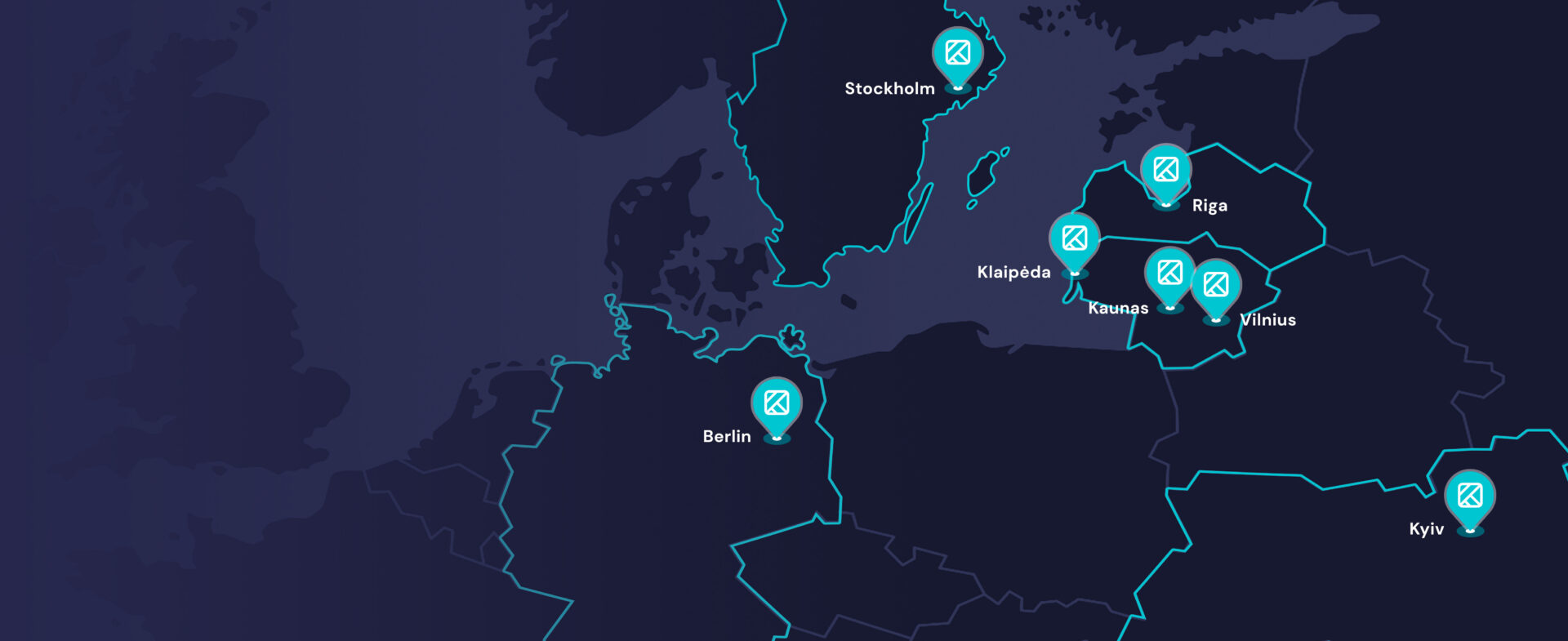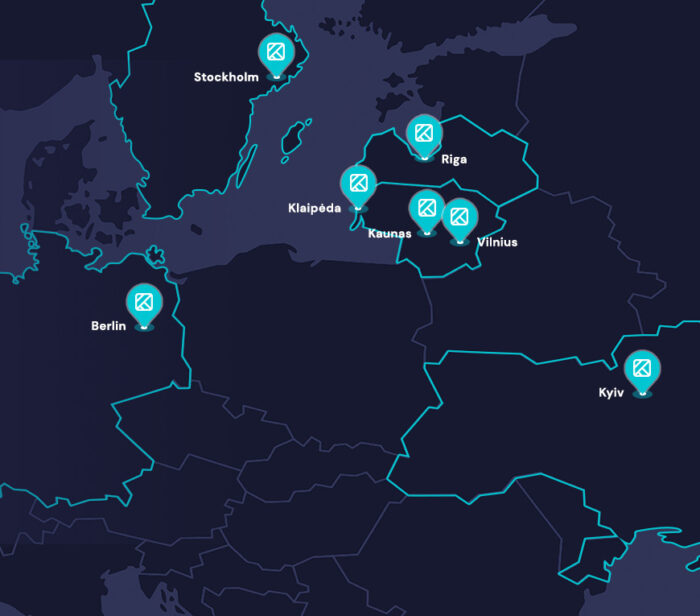 Talking about perks:
We will spoil you! Get ready for numerous perks: a fridge full of food, frequent community events (both online and offline!), an office gym and much more.
Not feeling like going to the office? Work remotely from wherever you want! And we got you covered for whenever you feel office-sick – monthly taxi budget will wait.*
We know that you work hard every day – but sometimes, you might need a change of scenery to get those creative juices flowing. That's why we offer you to bond with your colleagues on teambuilding trips. If your team ever needs to recharge, choose a destination, and we will cover the rest.
Take 5 extra DAYS OFF to recharge. Use them whenever you need – no questions asked. A healthy, happy, and well-rested you is the goal.
After 3 months at Kilo Health, we'll ask you to choose a plan from the company-covered private health insurance. Cover all your extra health and wellness needs on us.*
Get ready to create impact through progressive and innovative healthtech products with our quality over quantity mindset. Take it slower to create something better.
Freely initiate change, suggest new approaches, and skyrocket with exciting challenges in our fast-growing healthtech environment.
Get ready to roll in our easy-going, inclusive atmosphere with informal and laid-back communication. We keep it casual, so please, no suits and ties at the office.
If you uncover a hidden super talent while you're with us – we're all for it! We'll do everything we can to support your passion and help turn it into an ultimate career change.
Want to polish up on your qualifications? Join the Kilo Academy to learn from our top specialists or schedule a 1-on-1 knowledge-sharing session or simply borrow a book from our extensive library. Knowledge is power, and we're here to share it.
*additional conditions apply based on your residence location.
Recruitment process
Your route to Kilo Health:
Is it a match? 
We want to get to know the real you, not just the perfect CV. Feel free to let us in on your hobbies and interests. And when it comes to your past experience, don't hold back. Share your biggest projects, the tools you've used, and your major achievements. 
And hey, it's all about learning and growing, so don't be afraid to let us know about any failures. We're all ears.
Our recruiter will also tell you a bit more about our projects, what we do, and what we are looking for. So if you have any questions – let us know, we'll be more than happy to answer them. The call will take about 1 hour.
Talk techY to me. 

It's time to get technical and get to know you even better. Our interviewers will have some questions about your past experience and might throw a few tech questions your way. No need to stress, we won't make you solve puzzles or advanced math equations. Just bring your A-game and you'll do great!
You'll also have time to ask us about our technical stack, teams, and work culture, so you can prepare some questions in advance.
This interview usually takes about 1–1.5 hours.
Do Kilo shoes fit? 
Last but not least – the test day task. We want to see your thinking process when it comes to a real technical problem we've prepared. It's the perfect chance to get a feel for the kind of work we do on a daily and really get a sense of our domain.
During the first part of the day, you'll be introduced to a task with main requirements and hints on where to focus most. It took Einstein 10 years to publish the general theory of relativity, so we don't expect you to build something extraordinary in a day. For this reason, we'll discuss all the details of how you plan to finish or improve your solution at the end of the day. And remember, technical skills aren't the only thing we care about. We're all about passion and a willingness to grow, so bring that energy!
You can choose to have your test day either at the office or remotely – up to you. However, we'd love to meet you face to face for you to get first-hand experience of how it is to work at Kilo Health.
No need to prepare or download anything special for this test day. You will simply need the common tools you use to develop a project locally. However, you will definitely need a GitHub account.
Usually, this meeting is attended by the interviewer and your potential team lead (Engineering Manager), so after your test day, you can ask some questions.
What's next?

That's it! We try to update our candidates after every stage as soon as we can and promise to give constructive feedback.
In case you had a bad experience during our hiring process (we'll do our best to make sure that doesn't happen!), our recruiters are always open to feedback, so don't be shy to share any comments you have for us.
By the way, last note: Our colleagues are all around the world, so English is the main language both for our hiring processes and overall communication.