About Joggo:
In just two years' time since we launched the Joggo app we got more than 130k paid subscribers, 4 stars on the google play store with 2000 reviews, expanded into 5 languages, and grew 30+ people team …and we're just getting started.
Joggo is more than just a running app. With personalized running programs, custom meal plans, and an engaging reward system, Joggo is a full-scope digital running coach. Geared for beginners but great for advanced runners, Joggo offers guidance to help you fall in love with running and stay on course with your fitness goals.And there's never been a more exciting time to join us.
And there's never been a more exciting time to join us.
Joggo ultimate promise is to personalize the running training experience for anyone. Regardless of whether you got sidetracked in life and want to start by simply walking to feel better or you want to hit that sub 3 hours marathon target – Joggo got you covered with a running training plan, relevant educational content, and general support to get you there. At least that's the plan and that is why we need you – to lead all things related to content in the app. Our data showed that personalized app content alone could significantly improve our users' experience. Our goal now is to invest in creating the best content for our users on the market.
Currently, our app content consists of:
Running training plans and workouts
Audio cues that direct the user during the run
Video content from coaches
Meal plans
Articles about running, training, motivation, nutrition, etc.
When we say content, we mean everything – video, audio, textual, and visual.
Big plans, right?
They absolutely are – that's why we're hiring.
Get ready to
Understand the data, user feedback, and product to create a content roadmap that could make the biggest impact on key business and product metrics
Create engaging, evidence-based editorial content for the Joggo app in line with product goals
Create project strategies, develop project scopes, and plan for projects
Manage the process of content production, including collaboration with product manager, field experts, and content producers to deliver multiple format content projects (e.g. 5k running training plans for users with knee problems, Audio coaching for half marathon users, etc.)
Do A/B testing, track performance and understand the business impact of the content
Proactively identify and execute improvements in content quality, standards, and formats based on research and data
Proactively identify and execut improvement in team and cross-team processes
Proactively identify Content Management System (CMS) improvement
Develop a first-class roster of freelance content creators, help the team solve issues with freelancers, improving the freelancer work process
Growing revenue and retention through content in the Joggo app

Your targets will be:
Growing revenue and retention through content in the Joggo app
We expect you to have
Extensive experience in digital health content management across multiple formats
2+ years of experience working for market-leading digital health or lifestyle apps/platforms
Passion for creating content that makes an impact
Ability to successfully multitask assignments through all stages of production
Proven track record of data- and evidence-based decision-making
Excellent interpersonal skills and ability to foster and maintain positive relationships
A dynamic, proactive, and collaborative attitude, prepared for a fast-changing startup environment
A growth mindset that's open to both giving and receiving constructive feedback and capable of learning quickly.

Nice to have:
Experience in running or endurance sports training
Experience working in Agile teams
Experience designing and launching experiments with content
Experience creating content for a global audience
Experience working alongside PM, UX and visuals teams in order to deliver a great product
Salary
Gross salary range is 3650 – 4150 EUR/month.
Location
We have plenty of amazing offices you can choose from: our awesome headquarters in Vilnius, super cool offices in Kaunas, Klaipėda, Riga, Stockholm and Berlin! Woke up in the morning and decided that you don't want to go to the office? No problem! You will have an opportunity for a hybrid work model.
Want to work completely remotely? Why not, let's do it! Let's make your working experience as comfortable as possible!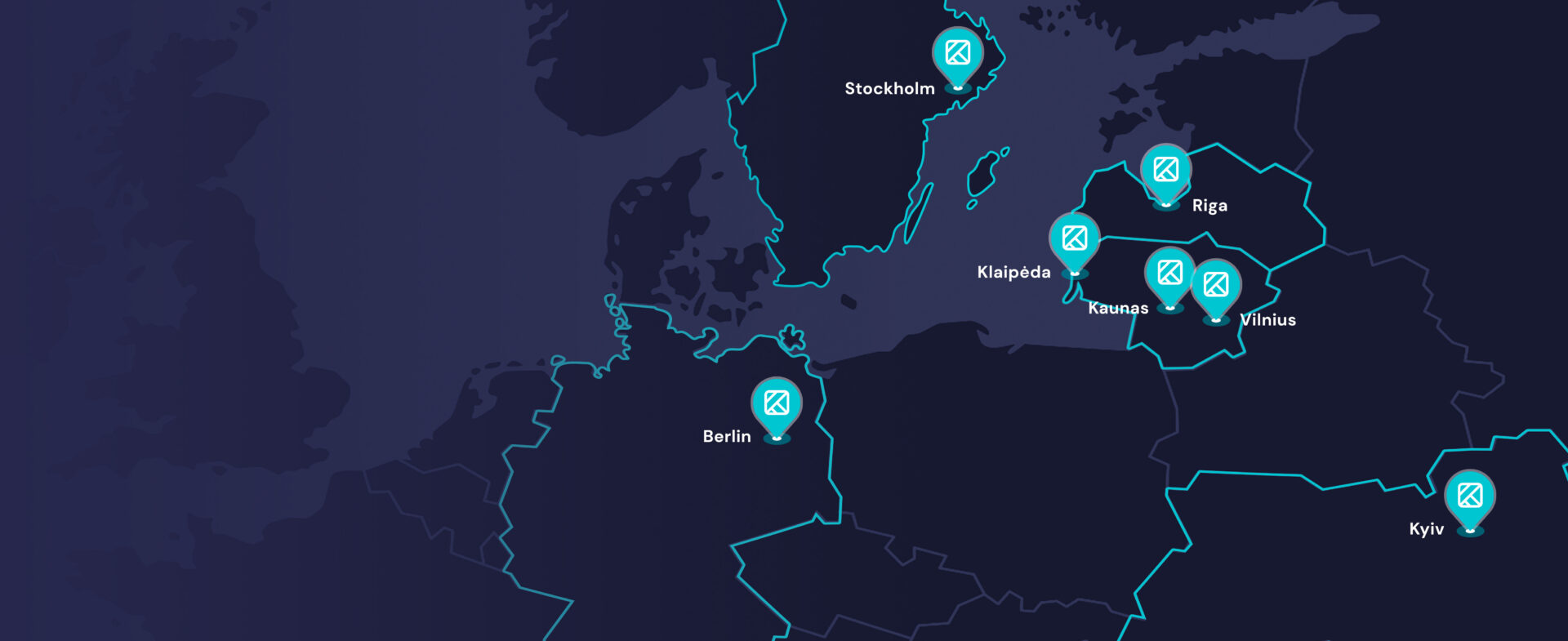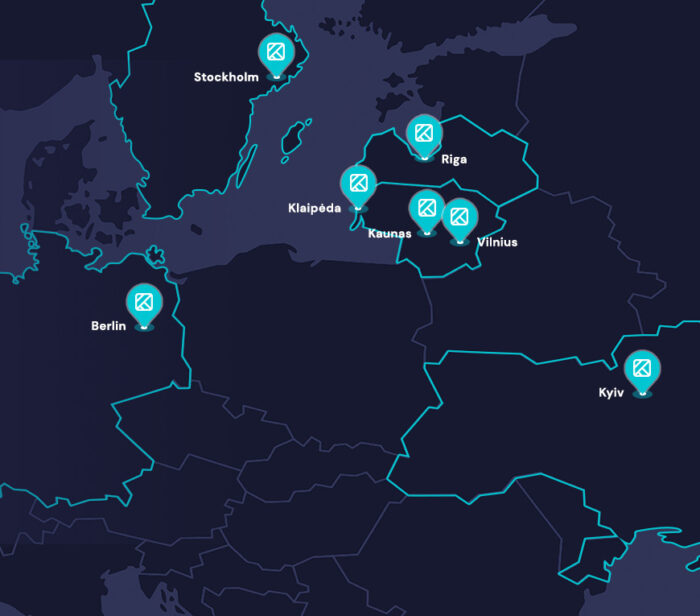 Talking about perks:
We will spoil you! Get ready for numerous perks: a fridge full of food, frequent community events (both online and offline!), an office gym and much more.
Not feeling like going to the office? Work remotely from wherever you want! And we got you covered for whenever you feel office-sick – monthly taxi budget will wait.*
We know that you work hard every day – but sometimes, you might need a change of scenery to get those creative juices flowing. That's why we offer you to bond with your colleagues on teambuilding trips. If your team ever needs to recharge, choose a destination, and we will cover the rest.
Take 5 extra DAYS OFF to recharge. Use them whenever you need – no questions asked. A healthy, happy, and well-rested you is the goal.
After 3 months at Kilo Health, we'll ask you to choose a plan from the company-covered private health insurance. Cover all your extra health and wellness needs on us.*
Get ready to create impact through progressive and innovative healthtech products with our quality over quantity mindset. Take it slower to create something better.
Freely initiate change, suggest new approaches, and skyrocket with exciting challenges in our fast-growing healthtech environment.
Get ready to roll in our easy-going, inclusive atmosphere with informal and laid-back communication. We keep it casual, so please, no suits and ties at the office.
If you uncover a hidden super talent while you're with us – we're all for it! We'll do everything we can to support your passion and help turn it into an ultimate career change.
Want to polish up on your qualifications? Join the Kilo Academy to learn from our top specialists or schedule a 1-on-1 knowledge-sharing session or simply borrow a book from our extensive library. Knowledge is power, and we're here to share it.
*additional conditions apply based on your residence location.