Rebels, weirdos, super socials or ultra silent ninjas –
join our digital squad
Digital punks working in the health industry
We are a digital health company which was founded more than 5 years ago. Our goal is to prove that being healthy can be joyful – entertaining rather than suffering.
What we do
Currently, we are successfully running 10 different products in the health industry which acquire thousands of daily new customers globally. Our digital products, including web applications as well as mobile apps, consist of diet planners, customizable meal recipe generators, personalized exercising schedules & other exciting ideas that are still in the making.
We are here to spoil you
If there's anything missing in the list you would like, let us know & we will gladly improve our office according to your needs.

WORKATION
Bali for a month — been there done that. Currently deciding where to go next, any ideas?
GYM SUBSCRIPTION
We got you covered, just choose a gym!
Taxi Budget
Whether you overslept in the morning or over-stayed in the evening, use your personal budget for a cab.
FRIDGE FULL OF FOOD
New ideas in the shopping list are always welcome. What's your favorite snack?
Hot Tub
We have a fire heated hot tub in our terrace to enjoy while waiting for a BBQ to be made.
Casual perks
Enjoy a starter pack with our merch, monthly office parties, games zone with foosball, PS4 & VR.
Ready To Rock With Us?
See open positions below. Willing to create a position which currently doesn't exist?
Want to change your career path to something you haven't tried before? Let's meet for a chat.
Our team
Which department's head would you choose?
Tadas Burgaila
Head Of Chaos
You'd be surprised knowing how many different things he can manage at the same time.
Eimantas Mikšys
Head Of Products
Everyone loves him (but not from first sight).
Erikas Plotkinas
Head of Marketing
You can listen to what he says, but it's easier to watch his face – every expression is worth a thousand words.
Donatas Benaitis
Chief Technology Officer
He's not saying much, but always does more than expected.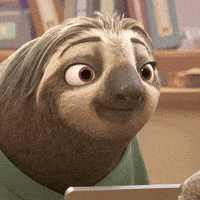 Džiugas Skrupskelis
Head Of Creative
He may have communicated with aliens because his design ideas are absolutely out of space
(in a good way).
Lina Jasaitė
Head Of Structure
Keeps everything as smooth as silk.
Dog
Head Of Animals
He is super pet friendly!
Our Backstage
@Kilo.Health
Follow us on Instagram