We are looking
For a Head of Product for our Digital Health division. This division consists of three business units. Each of the business units has a separate CEO who is in charge of their own digital health product. Your task will be to help business unit CEOs and their teams to achieve their goals. You will be their advisor, mentor and a bridge between the board, product teams and shared resources. You will be overseeing and assuring the result while the day-to-day execution will stay within the business unit team.
Get Ready To
Make high-level strategic decisions and those that impact the company's overall growth
Develop and implement new business strategies to achieve business targets
Act as the main point of communication between the board and the digital health division. Make sure KPIs and goals are communicated and aligned across the entire business units and our senior leadership
Work with the business unit CEOs to help them determine values and mission, plan KPIs, OKRs, long and short term business goals
Make sure existing human resources are managed effectively. Identify when help from shared resources teams are needed and help to book and distribute those additional resources efficiently and within budget
We Expect You To
Demonstrate proven experience in senior leadership (a must)  
Have prior experience in tech, health startup (an advantage)
Feature entrepreneurial thinking
Be sharp-minded and results-driven
Never kill the vibe
Salary
The salary range for this position starts at 6,000 € (gross) per month.
Location
We have plenty of amazing offices you can choose from: our awesome headquarters in Vilnius, super cool offices in Kaunas, Klaipėda and Berlin! Woke up in the morning and decided that you don't want to go to the office? No problem! You will have an opportunity for a hybrid work model.
Want to work completely remotely? Why not, let's do it! Let's make your working experience as comfortable as possible!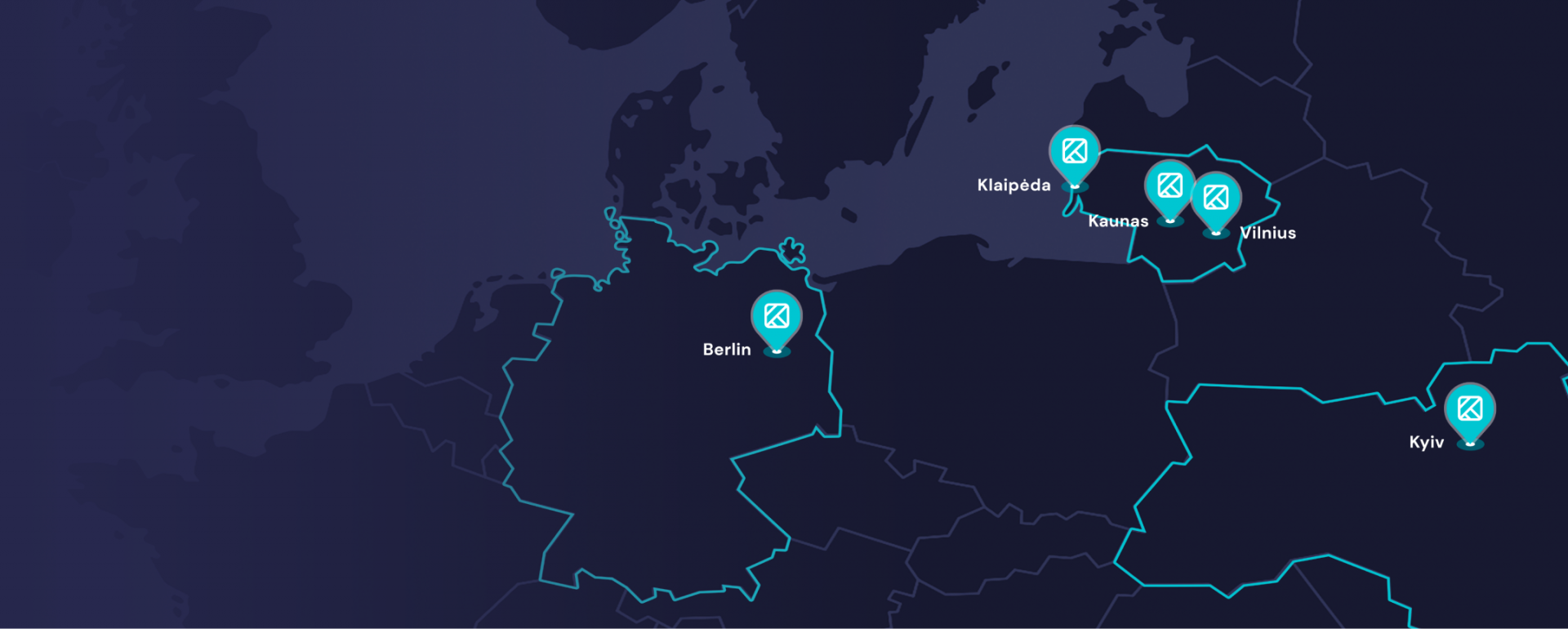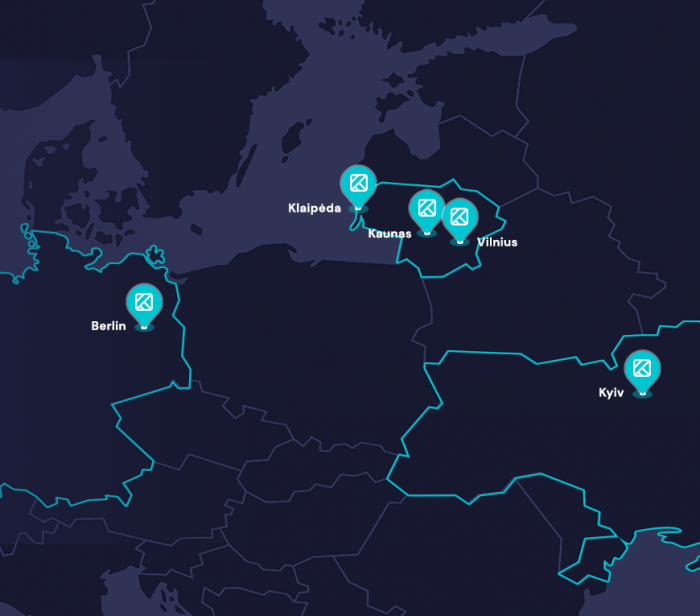 Talking about perks:
Work from anywhere. If you start to miss the office, grab a cab in Vilnius, Kaunas, Klaipeda, or Kyiv with your personal taxi budget. 
Bond with your team or just work and vacation on teambuilding and workation trips. Just choose a destination, kick back, and relax while we cover the rest. 
Take 5 extra days off to recharge. Use them whenever you need – no questions asked. A happy, healthy, and well-rested you is the goal.
Receive private health insurance after 6 months at Kilo Health. Cover all your extra health and wellness needs on us.*
Create impact through progressive and innovative healthtech products with our quality over quantity mindset. Take it slower to create something better.
Freely initiate change, suggest new approaches, and skyrocket with exciting challenges in our fast-growing healthtech environment. 
Get ready to roll in our easy-going, inclusive atmosphere with informal and laid-back communication. We keep it casual, so please, no suits and ties at the office.
Change your career – if you uncover a hidden super talent while you're with us, we're all for it! We'll do everything to support your passion and help turn it into an ultimate career change.
Want to polish up on your qualifications? Join the Kilo Academy to learn from our top specialists, schedule a 1-on-1 knowledge-sharing session or simply borrow a book from our extensive library. Knowledge is power, and we're here to share it.
We will spoil you! Get ready for numerous perks: fridges full of food, frequent community events (both online and offline!), an office gym (at the Vilnius HQ), and much more.
*additional conditions apply based on your residence location.